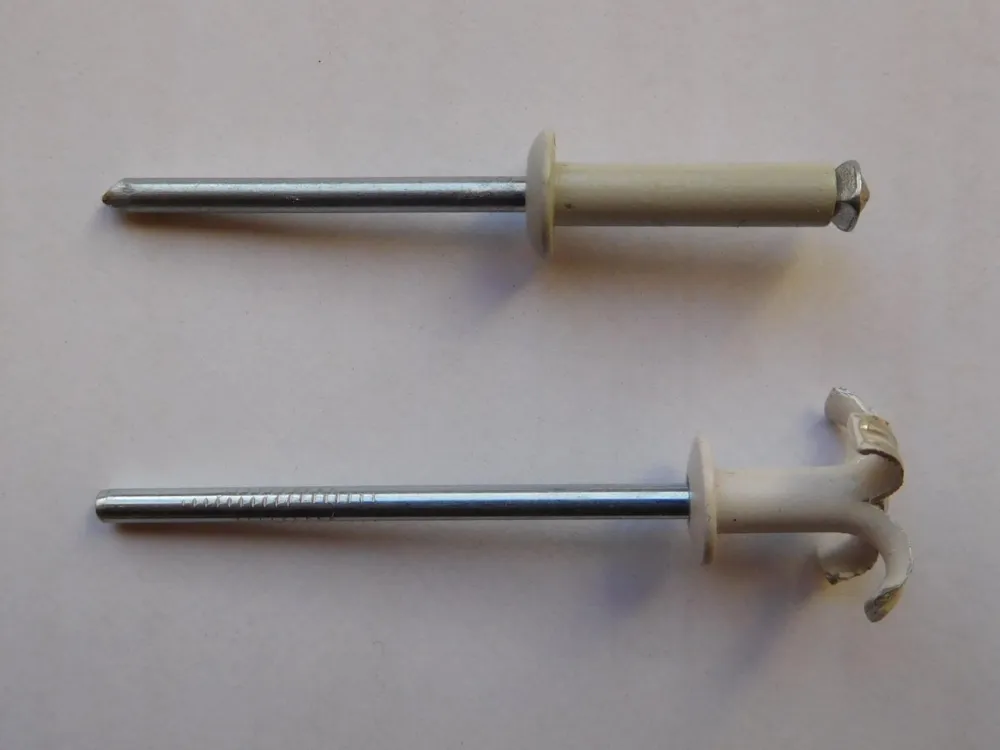 In our world of manufacturing and construction, rivets are an integral part of assembling numerous products, from aircrafts to small electronics. Among the various types of rivets, blind rivets, often referred to as POP rivets, stand out for their distinct usage and application benefits. This article dives deep into what a blind rivet is, what blind rivets are used for, and the different types of blind rivets, such as blind pop rivets and blind rivet nuts.
What Is a Blind Rivet?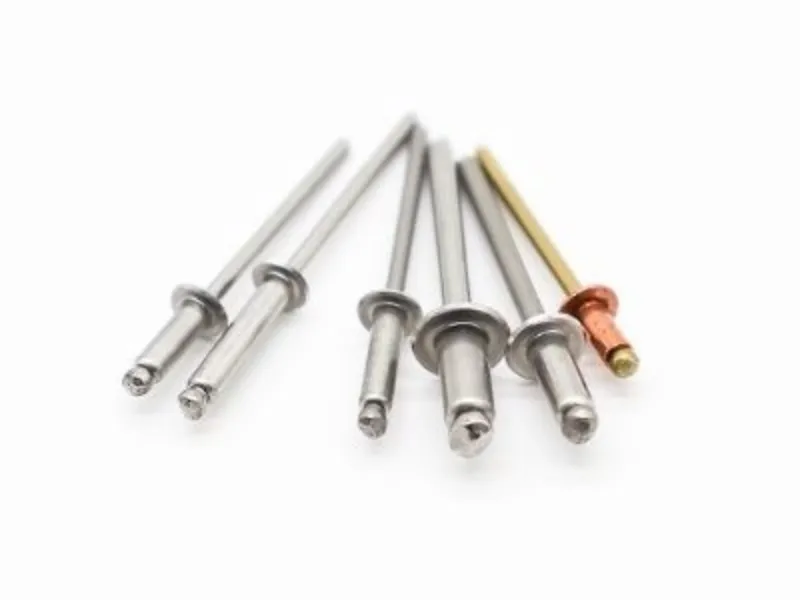 Blind rivets are specialized fasteners designed for applications where the rear side of the joint is inaccessible, hence the term "blind". A blind rivet is a two-piece fastener that includes a rivet body, often called the shell or hat, and a mandrel or stem. These two parts are pre-assembled and ready to use.
A unique aspect of blind rivets is their installation process. A hole is drilled in the material, the rivet is seated inside, and a special tool is used to pull the mandrel against the hat. The pressure builds until a designed fault in the mandrel reaches peak force, causing it to snap and leave a properly installed rivet.
What Are Blind Rivets Used For?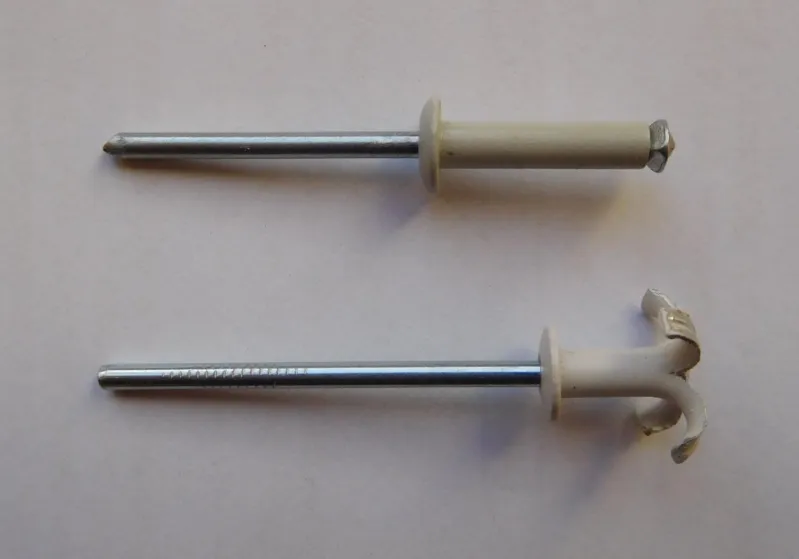 Blind rivets are a popular choice in many industries, especially when the installer cannot reach the back side of the material. They're used in constructing various things such as:
Aircraft
RVs
Trailers
Machinery
Some clothing
Additionally, blind rivets are essential in assembling:
Small electronics
Structural beams
Battleships
Submersibles.
Another advantage of blind rivets is that they're designed to work with different types of materials. Rivets are preferred for their consistent and reliable installation. By selecting the correct diameter and grip range, rivets can be installed perfectly each time. This removes the chance of under or over-tightening.
What Are the Various Types of Blind Rivets?
Blind rivets are widely used for fastening materials because they are dependable and easy to work with. They are composed of two parts: a metal tube (body) and a pin (mandrel). Blind rivets are used in various applications such as home construction, and vehicle and aircraft manufacturing.
There are several types of blind rivets available, each designed for specific uses and materials:
Standard Blind Rivets‍
Standard Blind Rivets are commonly used to fasten metal-to-metal. Their bodies are simple and they have dome-shaped heads. They are utilized in various industries such as automotive, construction, electrical appliances, furniture, and air conditioning.
Grooved Blind Rivets‍
Grooved Blind Rivets are best suited for softer materials such as wood and plastic. They offer substantial holding capacity and are commonly employed for attaching metal to building materials like cement, bricks, and wood.
Multi-Grip Blind Rivets‍
Multi-Grip Blind Rivets have a function similar to standard rivets, but they feature multiple indents on the rivet body that expand and create multiple grips as the mandrel is drawn into the body. They are suitable for joining plastic to plastic and metal to metal.
Soft Set Blind Rivets‍
Soft Set Blind Rivets are made of a softer metal, usually an aluminum alloy, for securing delicate materials without causing damage. They are similar to standard rivets, except for their soft body and mandrel.
Dome Head Blind Rivets‍
Dome Head Blind Rivets have a large bearing surface that makes them suitable for securing a variety of materials, except for very smooth and brittle materials, like plastic.
Large Head Blind Rivets‍
Large Head Blind Rivets have double the bearing area compared to a dome head rivet, and provide excellent resistance when attaching fragile or soft components to strong support materials.
Countersunk Head Blind Rivets‍
Countersunk Head Blind Rivets feature a countersunk head that maintains a flat surface that fits into the material without protruding.
Rivets can be made from various materials such as steel, aluminum, brass, copper, and stainless steel. They are utilized in various industries like aerospace, jewelry, construction, and others. It's important to choose the appropriate type and material of the rivet that will match the properties of the components you plan to connect in order to help ensure a dependable and long-lasting link.
How to Install a Blind Pop Rivet
Drill the Hole: Drill a hole through the materials where you want the rivet to be. The hole should be the same diameter as the rivet.
Insert the rivet into the hole. The long stem (mandrel) of the rivet should be pointing out.
Open the jaws of the rivet tool and insert the mandrel of the rivet into the tool.
Squeeze the handles of the rivet tool together to pull the mandrel into the rivet, which causes the rivet to expand and grip the material. Continue squeezing until the mandrel snaps off.
Once the mandrel snaps off, the installation is complete. The remaining part of the rivet will stay in place to securely fasten the materials together.
Secure Your Projects with Reliable Blind Rivets from Fastener Systems
Fastener Systems Inc.has an extensive selection of blind rivets to fit your needs for any application. Our blind rivets are made from high-grade materials that meet stringent industry specifications and are backed by a commitment to quality and customer service. Whether you're looking for blind rivets, hex head bolts or roofing screws - we have the perfect fasteners to fit your needs.
‍Reach out today and let our expert team provide you with the best solution for your project!